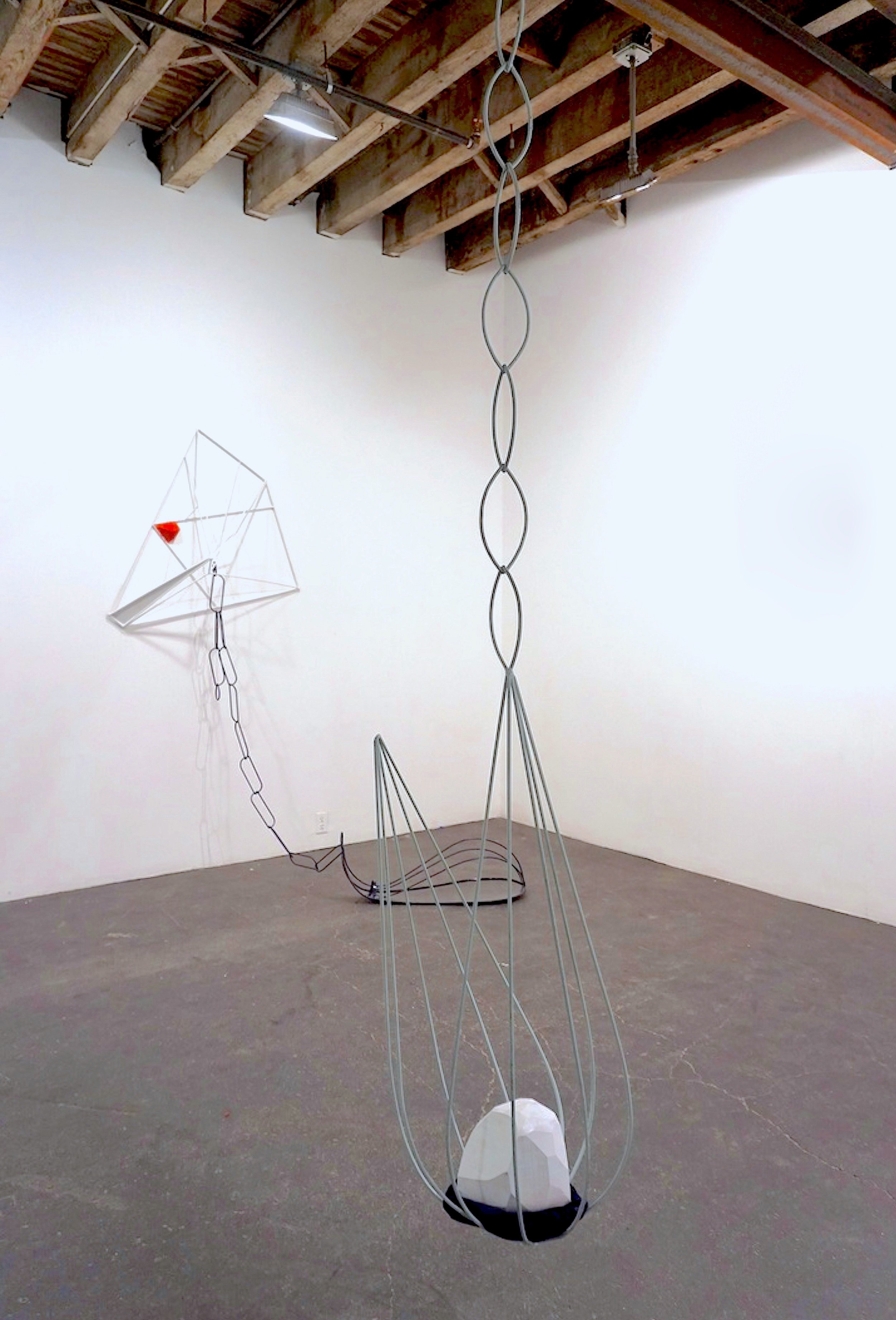 Crystal & Ink
This work was created in response to Luce
Irigaray's Elemental Passions. It contains symbolic ornamental forms, shadow and specific colors to explore transitions between childhood and motherhood and the varying roles I play as a woman. The full title of this one in particular is Crystal & Ink (wife-mother & man-child). The forms are derived from Irigaray's language describing the roles in a domestic relationship, where the wife also fills in as the nurturing mother figure to the husband and in this position she is like crystal. Irigaray describes the man, when needing consolation, as helpless and having blackened tears of ink. This sculpture symbolically captures the mobile position of the woman as tethered to the man, who is unmoored and blindly searching for protection.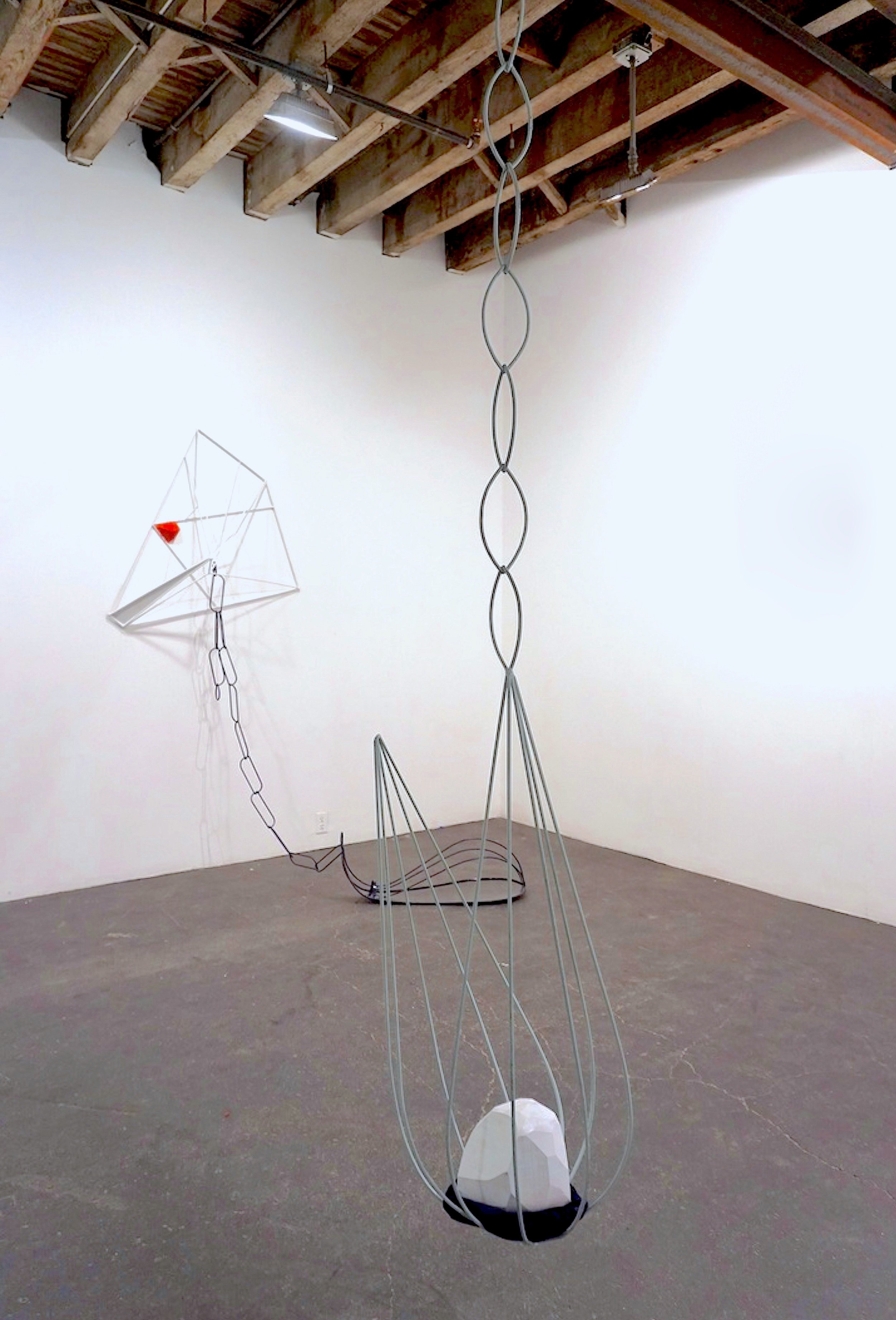 Before You Go
Shown here with Crystal & Ink in the background while installed at Southfirst Gallery in Brooklyn, NY in 2015.