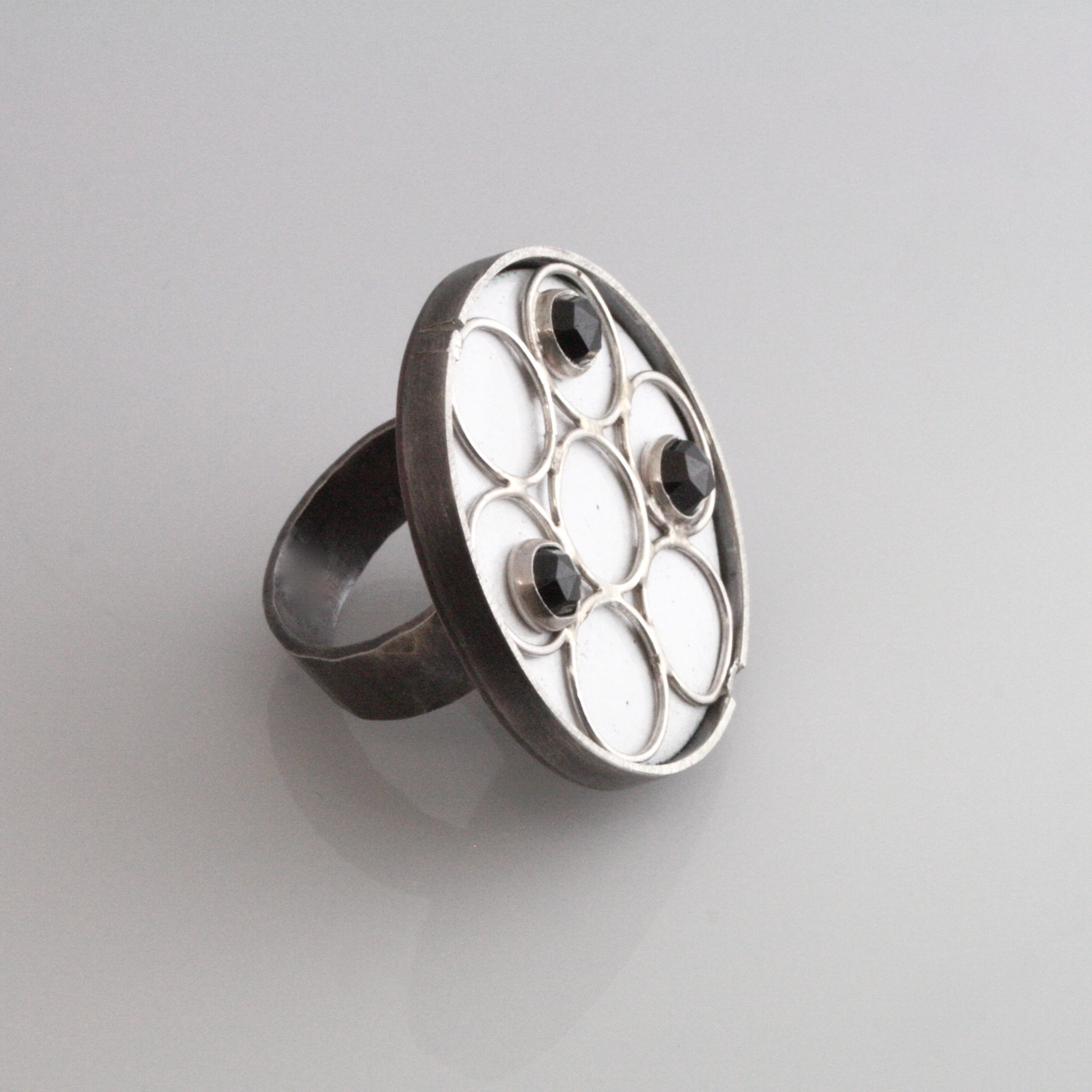 Chunky Turquoise Ring
Custom ring made with super thick sterling silver band and uncut raw turquoise stone.
Circle and Stone
Enameled copper and white topaz set in sterling silver.
The City Ring and The Country Ring
Sawn and fabricated copper landscapes, enameled copper, brass and fine silver settings.
Suburban, Urban and Rural Rings
Lost wax cast sterling silver with patina.
Red and Blue Cocktail Ring
Sterling silver ring with blue bezel set enamel and bezel set red carnelian.
.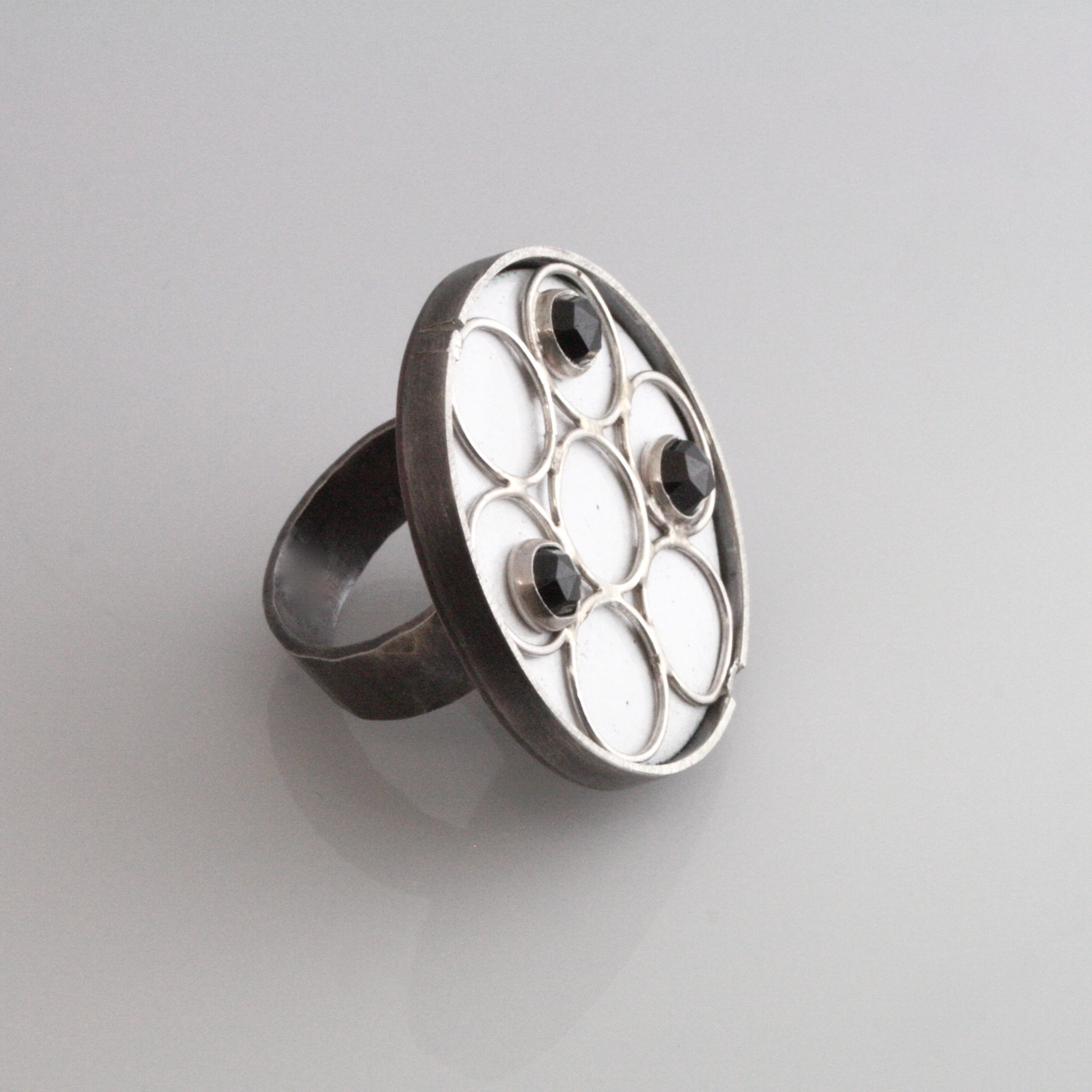 Black Spinel and White Enamel Ring
Enameled copper disc topped with a fine silver screen on which small rose cut black spinel are bezel set. Sterling silver ring and tab setting.
Stay Gold
Overfired enamel and gold leaf, bezel set on sterling hollow form ring with patina.